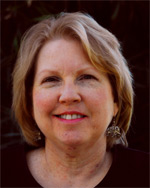 For over twenty-five years, Dr. Deborah E. Sahijwani has worked with children and adolescents and families of children concerned with various learning differences. She is a Pennsylvania Licensed Psychologist. As a teacher, counselor and administrator, in both the private and public sector, she has been involved with students diagnosed with learning disabilities, ADHD, Tourette's Disorder, Asperger's Disorder and other factors affecting learning. She also works with children and adolescents wiwth depression and anxiety, and who self-injure (cutting, packing, etc.). Dr. Sahijwani collaborates with the student's school to develop appropriate academic and behavioral accommodations.
For nineteen years, Dr. Sahijwani served in several capacities at the Hill Top Preparatory School including reading specialist, teacher therapist, college placement counselor and Director of Academic Affairs. She had interned in both hospital and partial hospital placements for children, adolescents and adults.
She has a B.A. from Albright College and a M.Ed. with a specialty in Reading from West Chester University. She earned her Psy. D. in clinical psychology from Immaculata University in 2000. She formerly served as the Title I Coordinator and Assessment Supervisor for the West Chester Area School District. Currently, she works with gifted students in the district. She has been a speaker at many local and national conferences including the International Dyslexia Society, the Learning Disabilities Association and the Independent School Management organization.
Dr. Sahijwani's work is based on an eclectic theoretical orientation. She uses a combination of psychodynamic, cognitive-behavioral and play therapy approaches depending upon client's needs. She specializes in counseling, advocating and assessing students with diverse learning needs, as well as tutoring students with significant learning differences.
She also counsels women with depression, anxiety, and/or ADHD, as well as women who would like to empower themselves to live more independent and fulfulling lives.
Dr. Sahijwani is a member of the American Psychological Association, the International Reading Association and the Delaware Valley Regional Pennsylvania Association of Supervision and Curriculum Development.
---