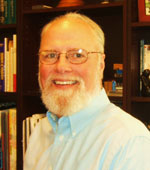 Bob DiGiacomo has been a Pennsylvania Licensed Psychologist since 1980. He has been a Certified School Psychologist since 1976.
He began his career as a Certified School Psychologist in the public school system in 1976. He then worked at Elwyn Institutes as the Director Of Psychological Services and then their Director of Residential Services. He worked for the Devereux Foundation and Westtown School as a consulting psychologist. He maintained a partial private practice from 1980 until 1989. Since 1989 he has had a full time private practice.
He has extensive experience working with children and adolescents as well as their families. He was involved as a consultant and evaluator for the courts for fifteen years conducting custody evaluations and expert testimony.

He currently provides custody coaching for parents and children in the stressful situation of divorce and separation.
He is a specialist in: EMDR, Children and Adolescent Treatment, Family Dynamics, Couples Relationship Enhancement, Hypnosis, Pre-Marital Therapy, Divorce Management, Anxiety and Depression Therapy, Play-Therapy and Attention Deficit Diagnosis and Treatment.

---